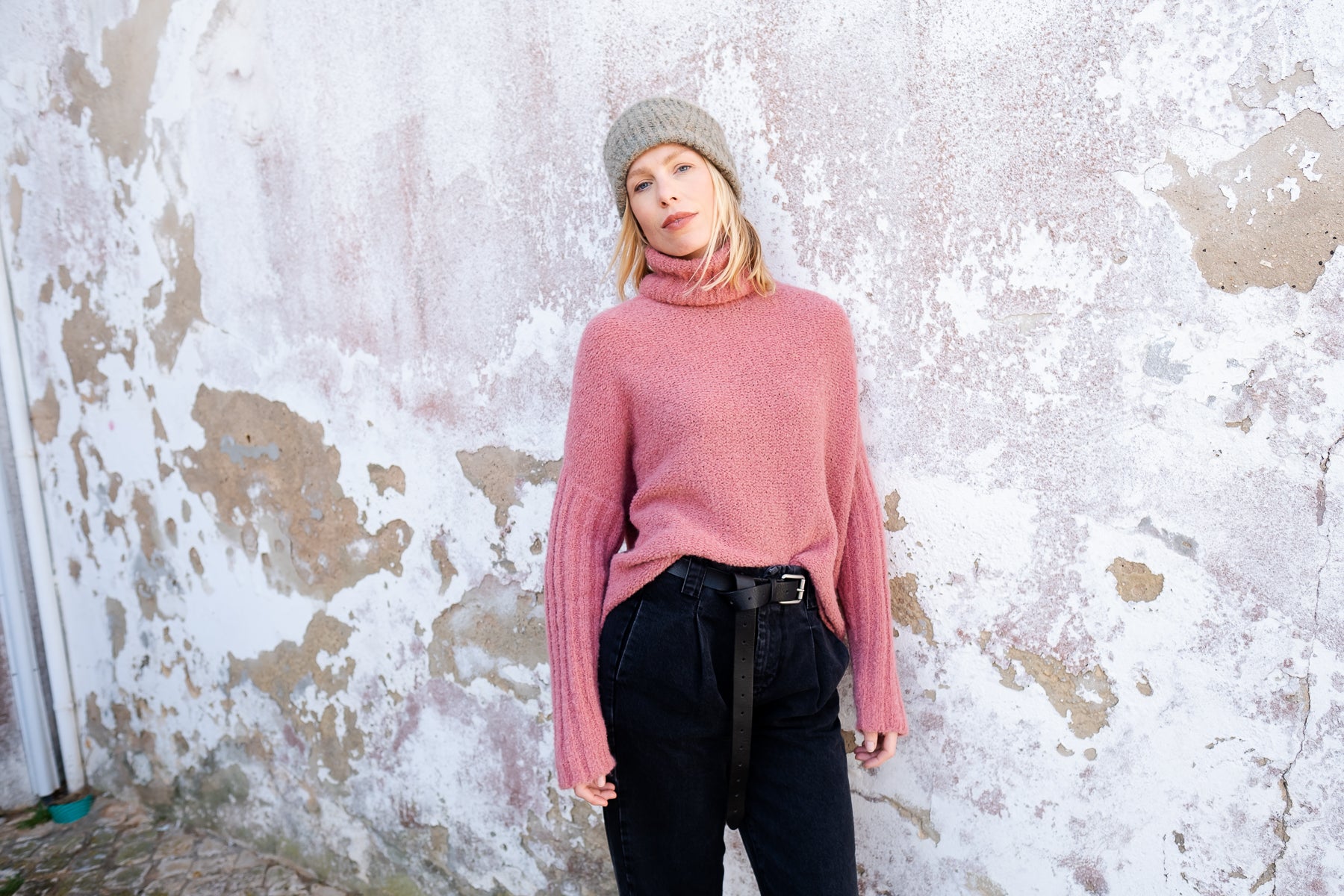 For our winter 22'
collection, we focused on creating a feeling of tradition with a feminine
touch. Creating a familiar feeling of coming home, coziness, warmth and timelessness
has been and continues to be our objective, especially for the winter
collections.
We kept the same principles
for this season's color palette: traditional and timeless. We looked back at
our most popular colors throughout the years and handpicked the key shades for this
winter. We welcome back our all-time favorites 'Mac Lipstick', 'Mistletoe' and
'Pastel Blue', and added a powerful selection of vibrant colors from previous
collections such as 'Volt Green' and 'Bic Blue', all part of our limited
edition 'Flash Capsule' collection.'
Upon our customers'
requests, we always bring back the most loved pieces such as the Basic Billy,
Fine Filippa and Sloppy Stevie in fresh new colors while improving and updating
the garments. Likewise, we took the essence of favorites such as the Dotty
Daisy and
brought it back transformed into a cardigan with a new dotty pattern. Furthermore,
we consistently work on our Essentials collection where shape and quality are a
top priority. 
 New accessories are always included
when we launch new concepts so you can mix and match your main pieces
easily. 
For our graphic statement we
wanted to bring back our signature symbol, the alpaca. We designed an intarsia
jacquard of two alpacas in a minimal modern way, inspired by an LN archive
piece.
We also are to launch a
'capsule' of four pieces with a special two-color tuck stitch developed specifically for this season.
We wanted to bring new depth to our beloved alpaca yarn and create a unique LN
'fabric'. This Gaby capsule collection will be launched as part of
a second drop, beginning of September. 
We were so excited about
this mix that we have also incorporated it in our Home Collection,
already available online. 
We hope you are as excited
about our new winter collection as we are.
Happy shopping and thank you
once again for your loyal support.