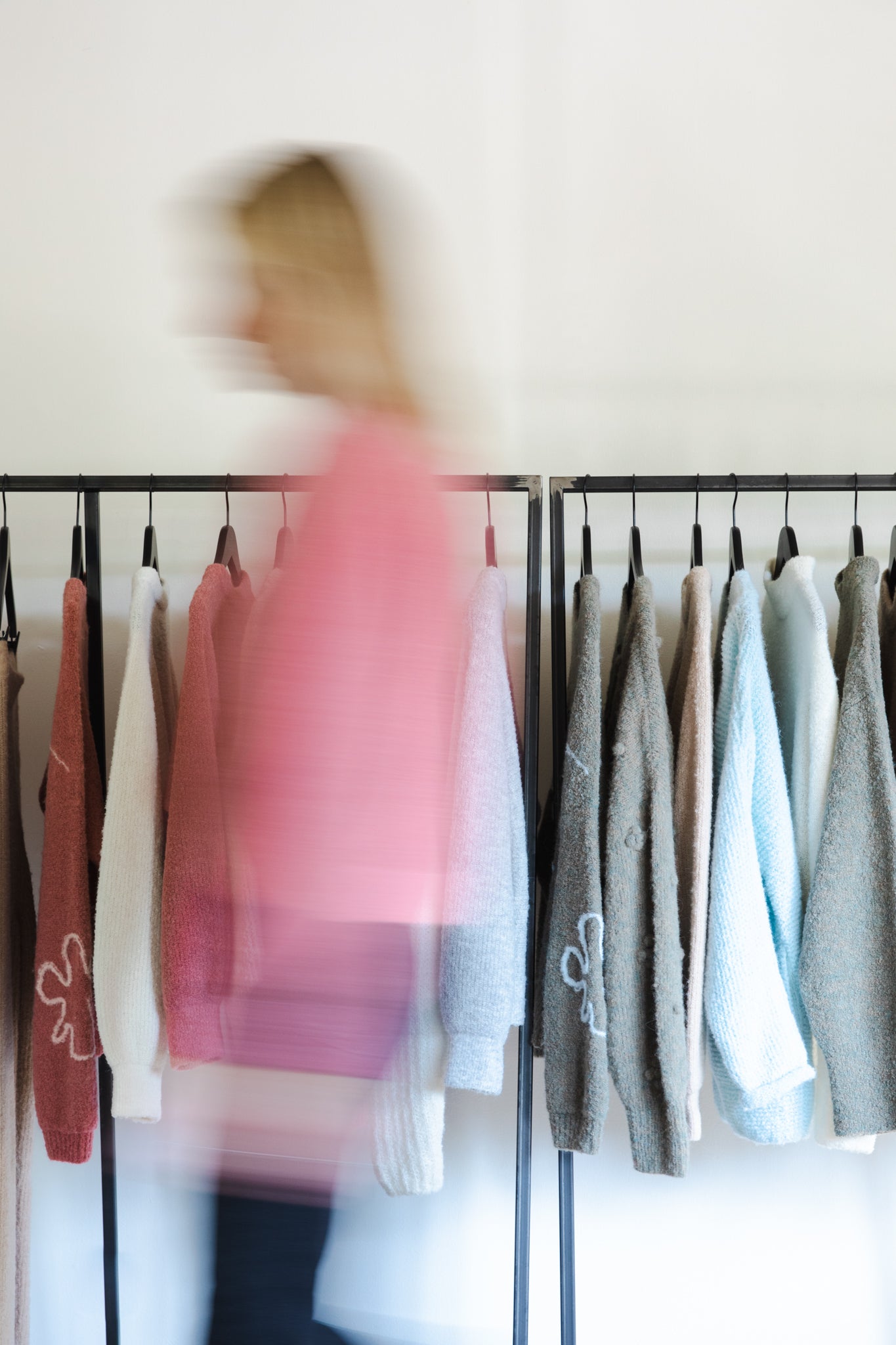 Discover our loyalty system
Let us tell you how it works!
You might have noticed it already...
Our Loyalty System is back!
Since we closed our Flagshipstore Spring 2021, and switched to another webshop platform, our Loyalty System hasn't been restored, until now!
From now on you can earn points with every order you place at our webshop or in our showroom!
And for our loyal LN Knits clients, we already saved up your points from your last purchases!
Go and find out how many points you got already!
But not only that. You can also insert your birthday and earn some extra points too.
Where can I find this Loyalty System?
On the left hand side of our webshop, you can find a little icon with 'Loyalty Reward'. When you click on the icon you can see an overview.
When you don't have an account on our website, you can easily make one by clicking on 'Sign In'.
When you do have an account, you can see your points immediately.
How to earn and redeem
For every euro you spend on our webshop, you get one point. By collection points, you get a voucher in return.
We also want to celebrate your birthday. You can enter your birthday and you will get 50 points from us!
You can get your discount whenever you want. Starting from 250 points, you can get yourself a discount voucher. Do you rather want to save your points and get a bigger discount? That is possible too!
Please keep in mind that you can only use one discount voucher per order.*
Did you place an order already? Then you can find your points already in your account, so go check it out!
*vouchers can't be used on items that are already on sale.