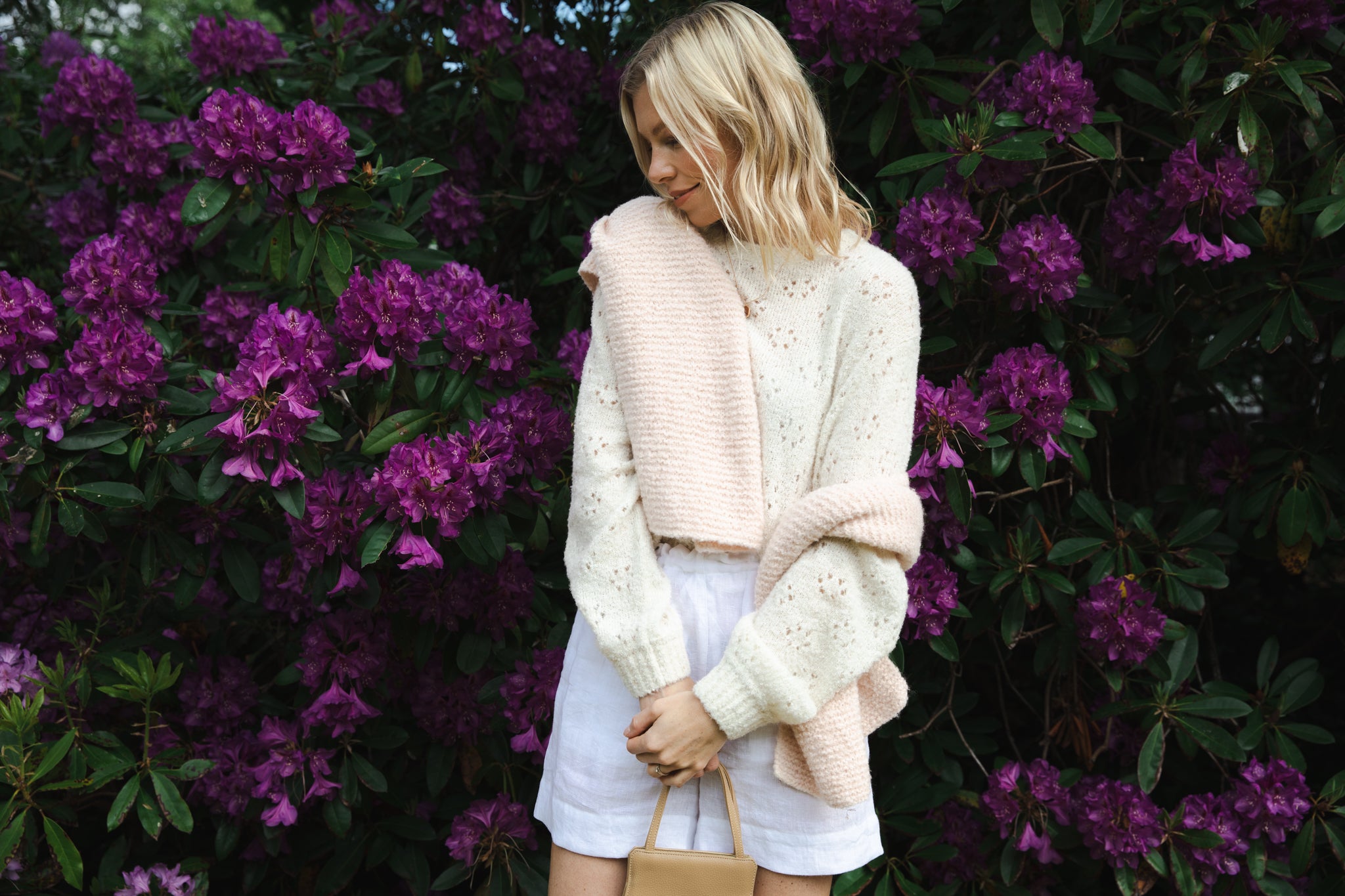 About Ellen
Ellen Kegels' passion for knitting, baby alpaca yarn and Peru, led to the launch of a heartwarming knitwear brand in 2011, now known as LN Knits.

From the age of 16, Ellen started building her fair fashion knitwear brand by knitting beanies for family, friends and relatives. Before she knew it, she was knitting over 300 beanies herself and to complete the orders she created a warm platform of knitting grannies to help her out.
A few years later, she travelled to Peru to help launch a knitting atelier for a good cause, which led to the production other first real collection of handmade luxury baby alpaca knitwear.
Almost 10 years later, LN Knits gives honest work to over 350 women in Peru. Not only by offering them an honest income, but also by providing them with extra services such as daycare, medical check-ups and care.
Good Cause
You can read more about our core values in our sustainability report. Taking care of our planet is crucial and therefore LN Knits designs, creates and works as sustainably as possible. We only work with natural materials and have a zero-waste policy. Left over yarns becomes a beautiful collection of DIY & Home products. To date, LN Knits is sold in over 35 boutiques in Belgium, the Netherlands, Italy,
Switzerland and the United States.
Ellen not only has her wonderful Peruvian woman to think about, she also has the very important job of bringing up two lovely young girls. As a dedicated entrepreneur and equally dedicated mother, she has worked hard on finding a healthy balance between the two.
She shares her own personal experience in the hope that other mothers see that it is possible to balance the two and really have quality time with loved ones.
Not one to shy away from a challenge, Ellen has often step away from the trodden path.
Building a sustainable alpaca imperium, and showing the world that if you stick to your core values, you really can build a sustainable enterprise. As a pioneer of sustainable knitwear in Belgium, Ellen will forever be grateful to her warm and loyal customers who have shared this journey with her.
For you, dear customers, she will continue to design timeless collections, and keep you all warm in LNKnits' soft, anti- allergic, handmade and sustainable designs.