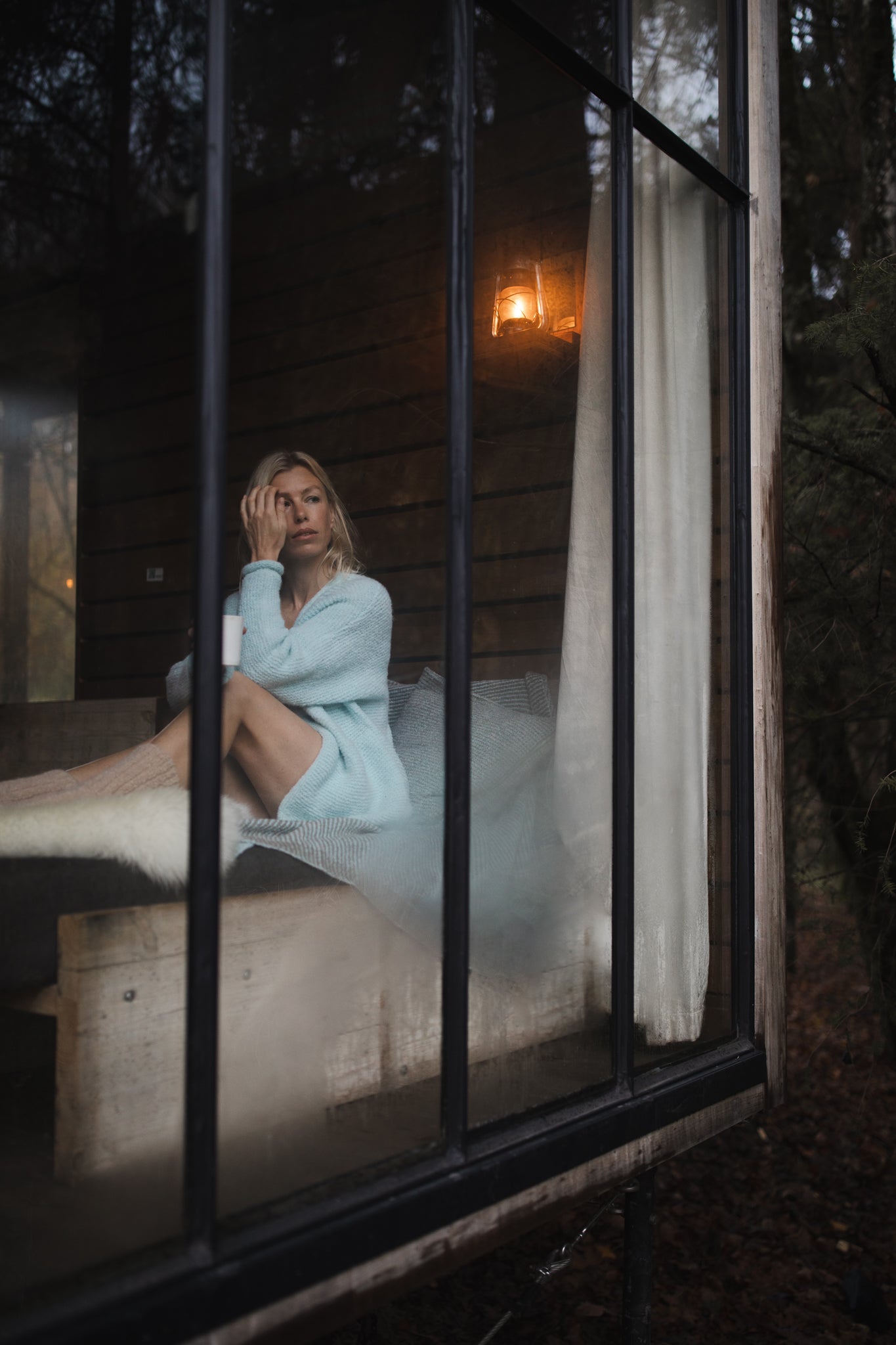 Gifts with a cause
Still looking for a warm, honest and useful gift?
We got you covered with a wide range of products for every budget. From our signature handmade baby alpaca items, to our brand new DIY knitting boxes, to the cutest accessories and so much more.
Rosa beanie
The Rosa Beanie is completely handmade with the softest Vitor Baby Alpaca yarn & has a beautiful ribbed structure and the border doubles up to keep your ears extra warm.
Shop
20's style headband
The 20's Style Headband is one of our classic headband models. It is hand-knitted and finished of with a fleece lining for an extra comfortable and warm fit. 
Shop
Mittens
This lovely pair of women's mittens is hand knit with the softest baby alpaca yarn and lined with fleece, making them extra warm when temperatures drop.
shop
DIY Knitting box
In these DIY boxes you'll find everything you need to get started on your very own LN Knits project. You can choose the color of yarn you love the most to make your LN Knits piece.
shop
Breezy Betty scarf
The Breezy Betty scarf is a lightweight favourite, perfect for any season. The scarf is easily recognisable thanks to its flowy and see-through structure.
shop
Dotty Daisy beanie
Our Dotty Daisy beanie belongs in the same family as our Dotty Daisy cardigan & sweater. We used our essential Rosa Beanie as a base and added the cutest hand knit balls.
shop
Plaid & Pillows
Wrap yourself completely in one of the softest materials Peru has to offer: baby alpaca yarn. Perfect for cosy nights in front of the fire, lounging in the sofa or as an extra soft layer of warmth in your bed.
shop
Dotty Daisy cardigan
This season, our classic Dotty Daisy has also been transformed into a cardigan. The 3-dimensional dots have been knitted separately and attached by hand by our knitters in Peru, making every piece one of a kind
shop
Gaby scarf
The 'Gaby capsule' collection, consists of four pieces: a cardigan, a débardeur, a V-neck sweater & a scarf. We developed a special two color tuck stitch mixing existing colors to create our own LN mélange effect.
shop
Enjoy free shipping from €60 online and don't forget you can always pass by our Showroom in Brasschaat. We also got a late night shopping & Shopping weekend ahead of us.
Thursday late night shopping 15/12 from 17h-21h.
Saturday 17/12 from 10h-17h
Sunday 18/12 from 12h-17h
We would already like to thank you for shopping locally, honest and small with us.
Love,
Team LN Knits