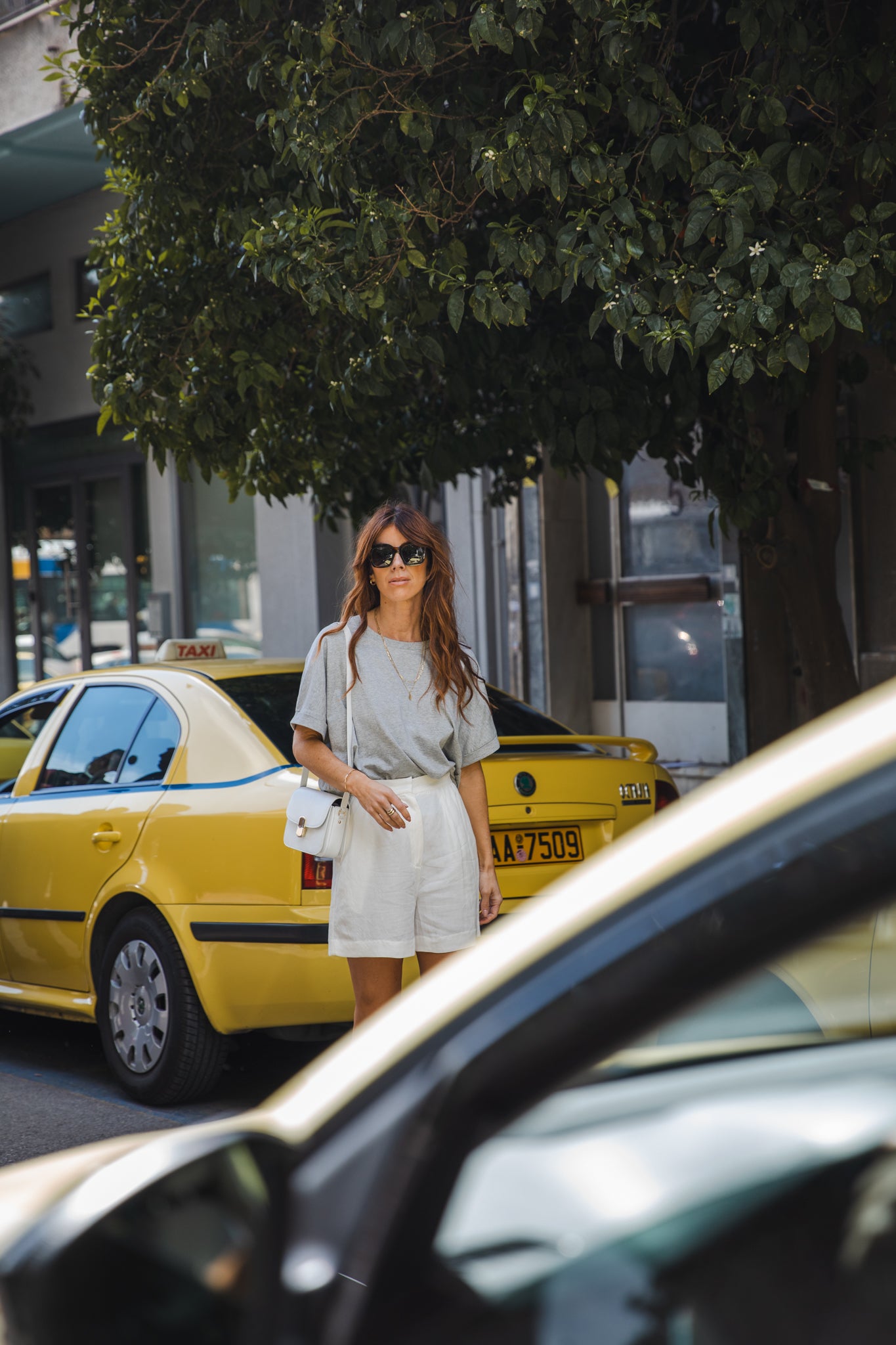 Styled by Liene: a weekend in Athens
Athens, the capital city of Greece, is a destination steeped in history, culture, and charm. This bustling metropolis offers visitors a rich and diverse experience, combining ancient wonders with modern city life. The perfect getaway for a weekend filled with food, sun and culture, dressed in our favorite items styled by Liene. We have some fresh inspiration for you.
Comfy to the airport
Airport comfort never looked so good. Embrace the travel vibes in style with this cozy and relaxed outfit!
Exploring the city
Get lost in the charm of Athens' hidden gems with a comfy look. Explore the winding streets and alleys of the city's vibrant neighborhoods, and discover the authentic beauty of this ancient metropolis, one step at a time.
Discovering the local food
Immerse yourself in the local food market scene and indulge in the colorful, fresh and flavorful products in our Lucy set.
Taking a break
Take a break from exploring the city on foot and discover a new perspective of your destination, whether it's by bike, taxi, or a leisurely coffee stop.
Prepare for colder days
Stay cozy and stylish on your Athens city break, no matter the weather. Embrace the colder days with warm layers.
A night out
Effortlessly transition from exploring the city to a night out on the town. Elevate your look with these versatile and chic items that take you from day to night in style.
Interested in discovering more? Have a look at our SS23 collection, now live and selling fast!