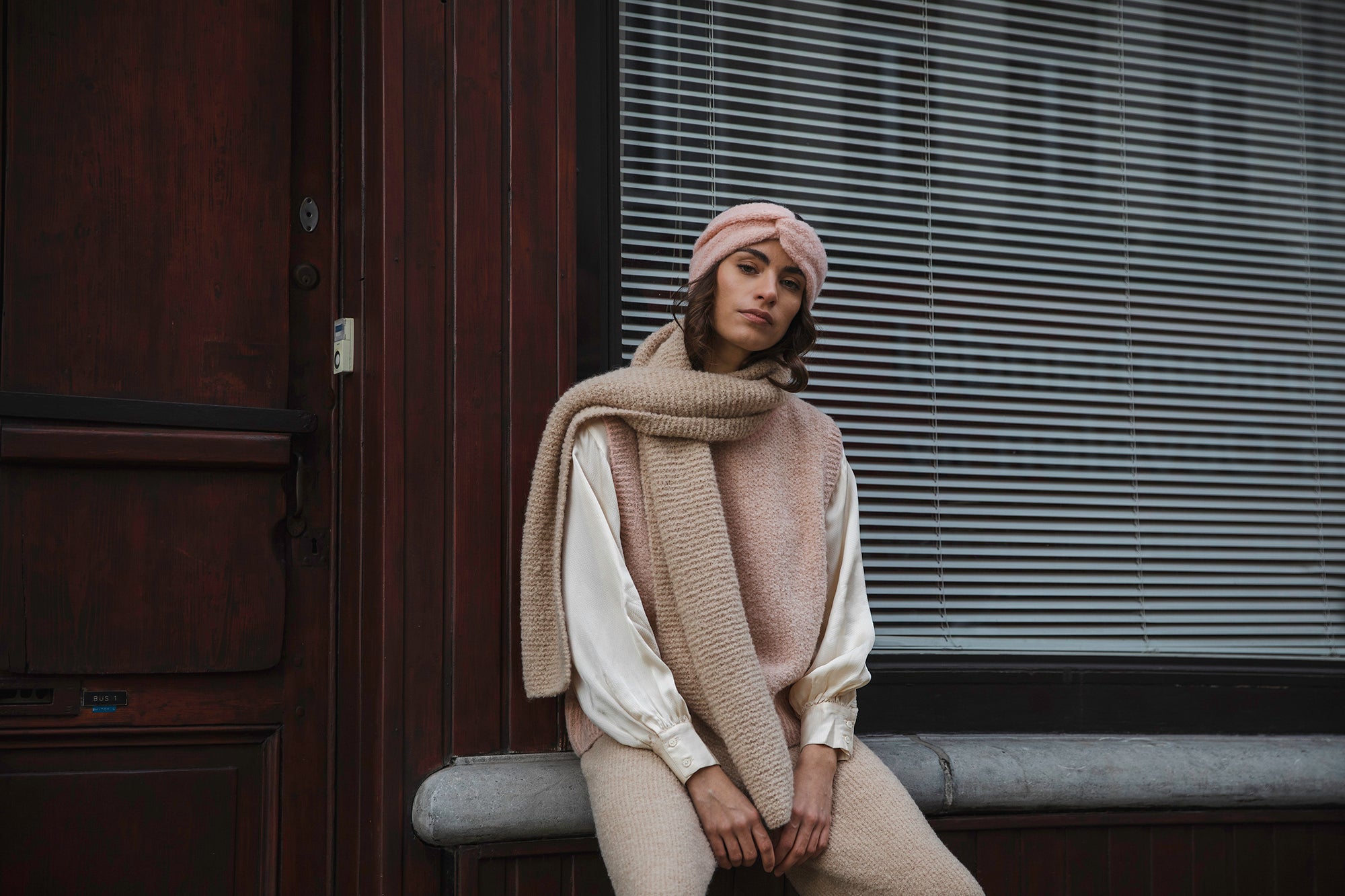 DURING THE WHOLE MONTH OF NOVEMBER
Buy a scarf, get a piece of headwear for FREE!
Since we believe the winter will still come in a few weeks and since we still want to keep you warm during this energy crisis we have a special gift for you during the whole month of November!
When buying a scarf (with a minimum value of €239) you get one of our bestselling headwear pieces for free! Pick you favorite scarf, add a Baggy Beanie, 20's Style Headband or Twist Headband to your cart and you'll see you'll get the headwear for FREE!
The special thing about this action? You can pick ANY color! This promo will also be valid on our Essential pieces in the basic colors! So it is NOW OR NEVER!*
We can find everything you need down below!
*this promotion is only valid on the FW22 collection and can't be cumulated with other discounts and promotions.