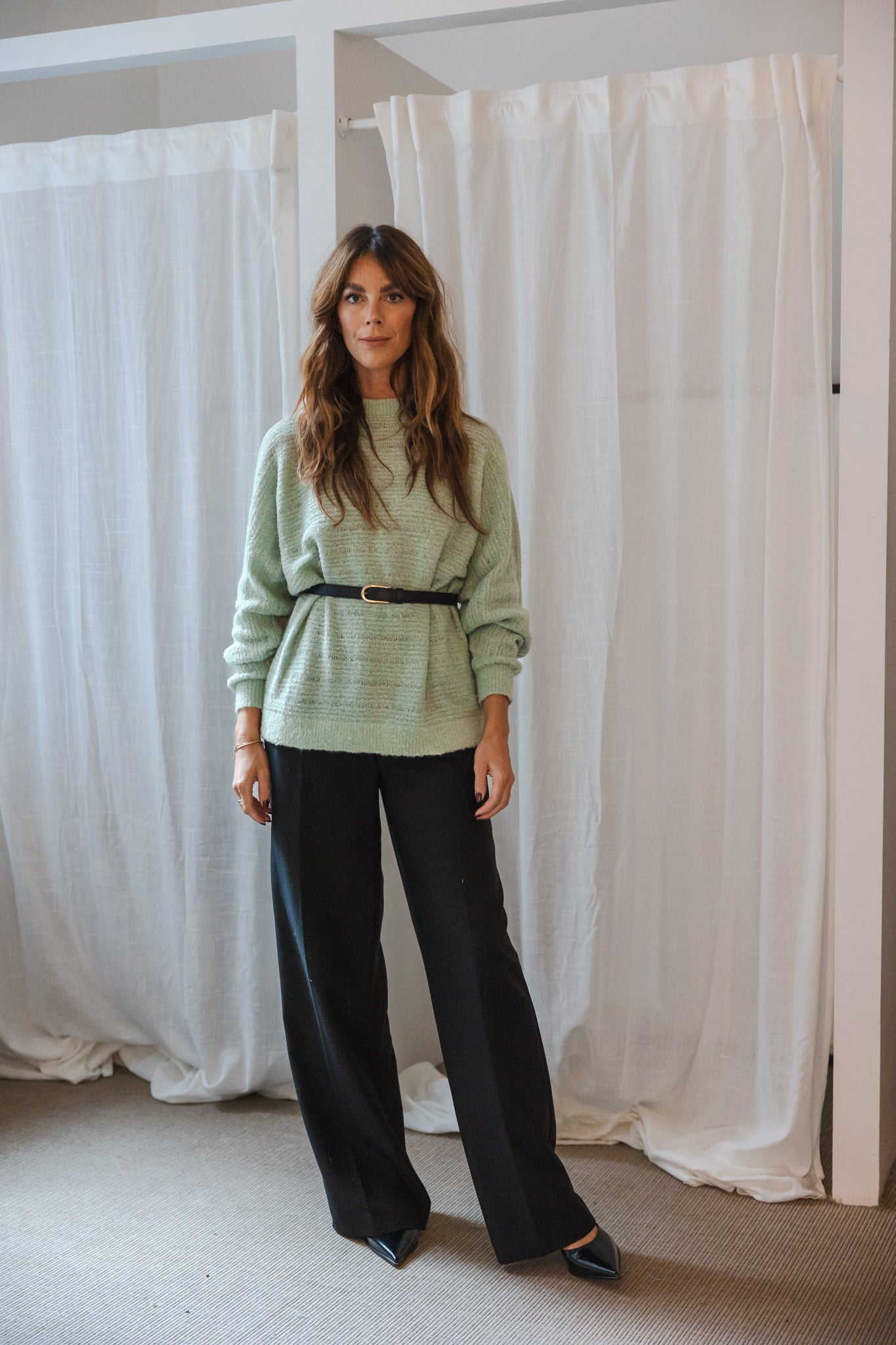 Styled by Liene: the pop-up edition!
We still have lots of great sale items in our pop-up (and online!) that you can easily wear through this winter. Our essentials are also here this season and the basic billy jumper has just been delivered! Liene has put together some great looks again in our pop-up, ready for inspiration?
Dotty Daisy Jumper
We're proudly re-introducing the beloved Dotty Daisy jumper for our F/W23 collection. This highly sought-after piece sold out quickly in the winter of 2022-2023, making it a true favorite of our customers.
Sloppy Stevie Jumper
The highly sought-after Sloppy Stevie is back by popular demand this F/W 23 season. This time around, we've refined the fit while maintaining the signature look that makes it a fan fav. Put your hands in the air for this one and savour the incredible feeling it going over your head.
Basic Billy Jumper Light Grey + Rosa Beanie
The Basic Billy has rightfully earned its place in the LN Knits Sweater Hall of Fame, thanks to the exceptional craftsmanship and unique production process of this essential piece.
And, the skirt and bag you can also find in our pop-up for a small price!
The Adorable Annie Cardigan
The Adorable Annie is completely hand-knitted and takes one of our ladies in Peru up to one week to finish. Thanks to the expertise and love put into this cardigan, the Adorable Annie has earned its place in our #lnknitsessentials collection. You can recognize this cardigan by its characteristic garter stitch and loose fit.
Shop this one with 30% off.
Summer Basic Billy Jumper and Cosy Charlene Cardigan 
These two are perfect for layering this winter! Keep your self warm all winter.
Shop them now with a discount up to 60% off!
Basic Billy Jumper Off White 
This beautiful jumper in off white,  the ideal item to wear in a monochrome and classy look. 
Basic Billy Jumper Black
Wear your Basic Billy Jumper on comfy days with denim and a pair of heels, or style it with sneakers for a more laid back look.
Want to discover our sales or essentials? Visit our pop-up store in Antwerp!
OPENING HOURS POP-UP
Monday - Closed
Tuesday - Closed
Wednesday- 10h to 18h
Thursday - 10h to 18h
Friday - 10h to 18h
Saturday - 10h to 18h
Sunday - 12h to 17h
ADDRESS
Kloosterstraat 181, 2000 Antwerpen
LAST WEEKEND
Saturday 25 & Sunday 26 november.