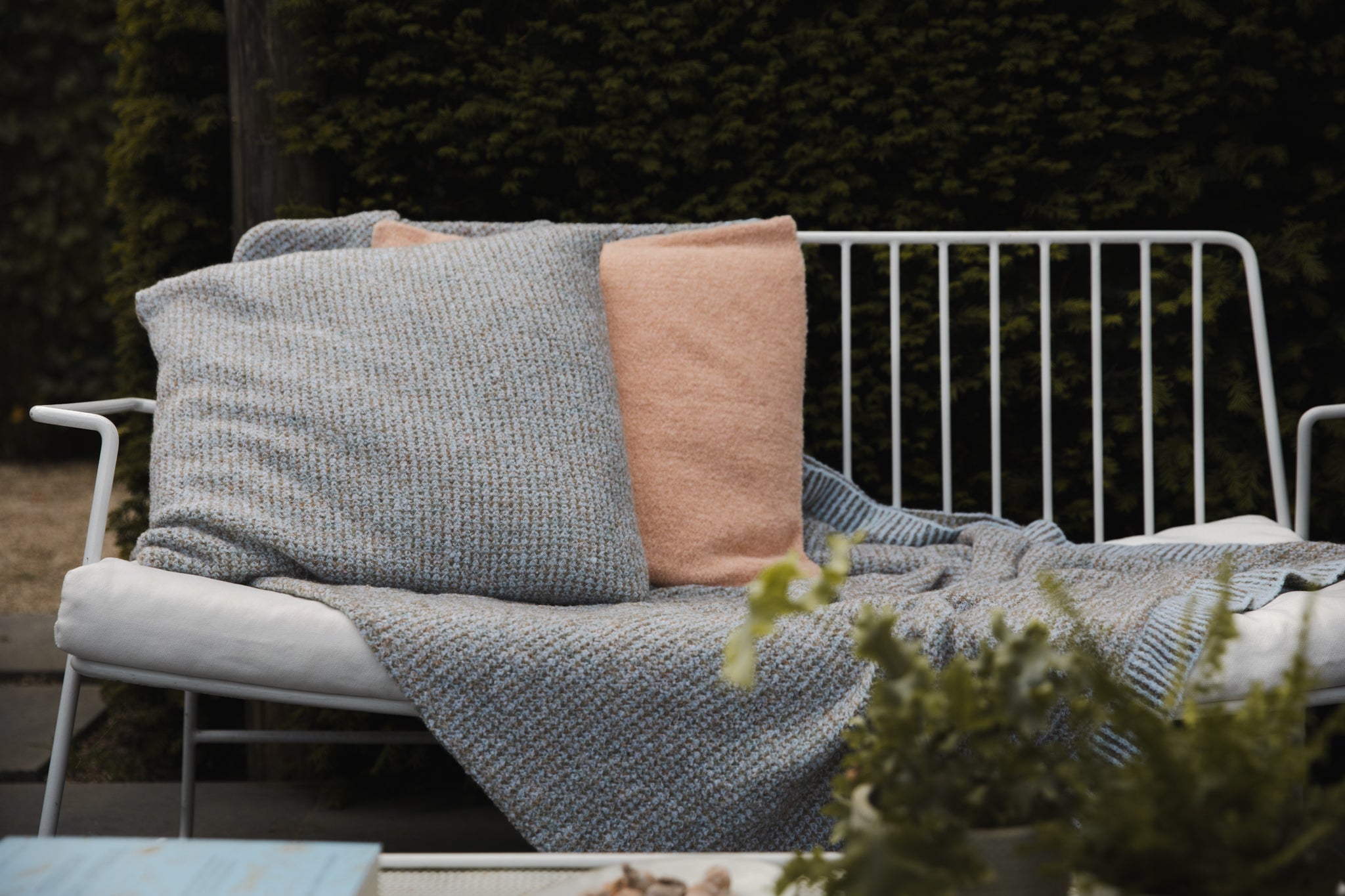 Upgrade your terrace with our home collection
Our plaids offer more than just a cozy layer during winter, they also provide warmth on cool summer nights! Their soft and comforting texture makes them perfect for any season. 
The plaids are available in 3 sizes and easy to mix and match with different pillowcases:
Maria (150cm x 160cm)
Lucy (210cm x 160cm)
Bertha (240cm x 160cm)
A moment for yourself
Enjoy the ultimate comfort and softness with our plaids. Nothing compares to their warmth and cosiness, making them the perfect companion for your moments of relaxation outdoors, accompanied by a cup of coffee or tea.
Apéro with friends
When Belgian evenings turn a bit chilly, our alpaca plaids become your best friend for cozy apéro's with friends. They provide the perfect warmth and comfort, ensuring you can enjoy those delightful moments together.
A free pillowcase for you!
Since we like giving our customers a little gift, we now have a limited action where you get a free pillowcase when you order a plaid. Just add the plaid + pillowcase of your choice to your basket, the pillowcase will be automatically deducted. 
This promotion is only valid for one week, so time is now!
Interested in discovering more? Have a look at our webshop!