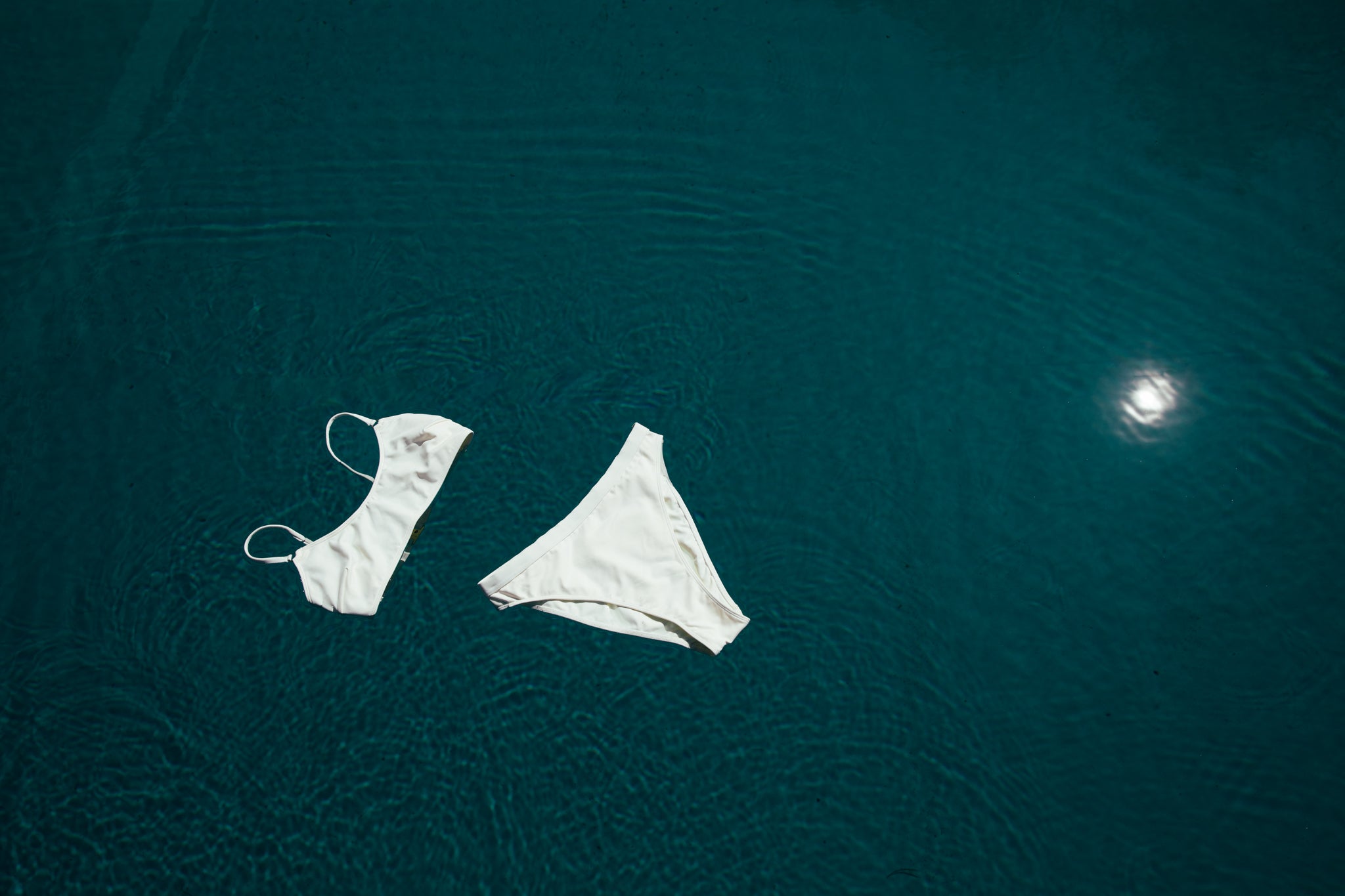 Our new Dominga swimwear is here
The highest quality, the best fit.
Our new Dominga swimwear is here!
Exciting news! Our highly-anticipated second drop of swimwear has arrived. This collection includes the timeless Classic Dominga bikini, the elegant Dominga swimsuit, and our latest addition - the Dominga bikini with a cup and high-waist bottoms. In addition to our classic Black and Off-White bestsellers, we have introduced 4 stunning new colors to the collection.
Heartless: a delicate shade of raspberry
Libeccio: a vibrant hue of blue
Goldfish: an eye-catching orange tone
Gardening: a fun and lively shade of green
As yet another new addition to the LN Knits collection, we designed a limited edition swimwear collection made from leftover fabric. This collection is made out of a soft yet dense blend of polyamide and elastane. The bikini has such an elegant shape, which is kind to any body type. It is not only suitable for the beach, you can also wear your swimsuit as a top underneath your knits.
For the production of this unique collection we worked with a French family company with its own small production atelier in Europe. Made from left-over fabric. 
The Classic Dominga
Since our first launch of the Dominga Swimwear last year was such a success, we've added some new colors to the Dominga family!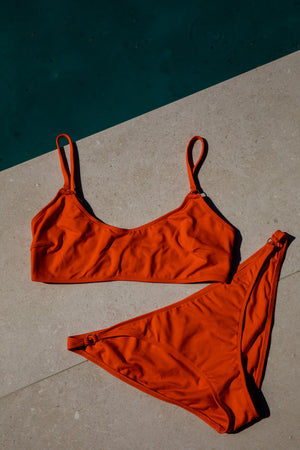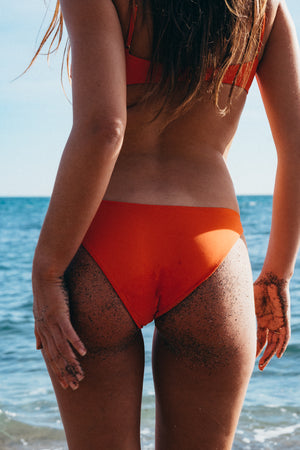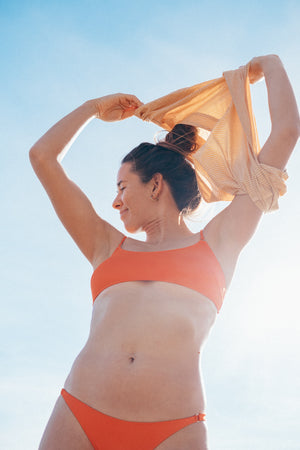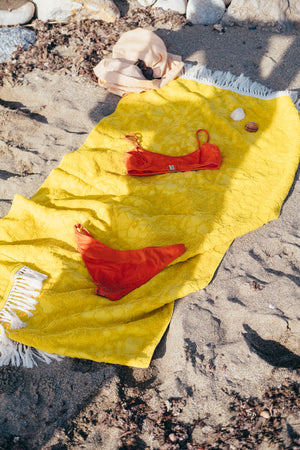 The Dominga swimsuit
A stunning swimsuit that combines beauty, comfort, and durability. Our swimsuit is designed to stay put and retain its shape, ensuring you can swim with confidence and ease. Its timeless and elegant design will have you looking and feeling your best.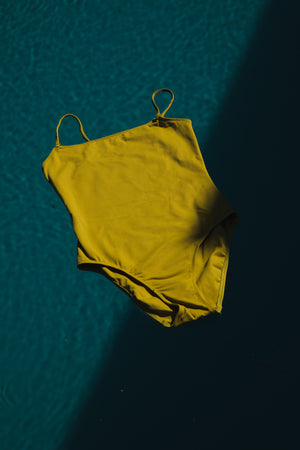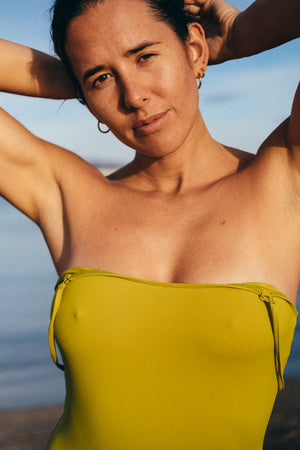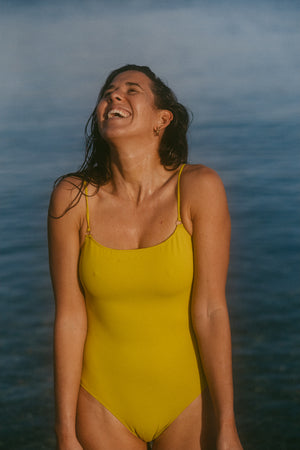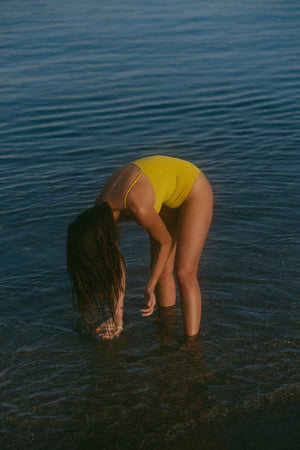 The Dominga Cup Top
Our newest addition to the Dominga Swimwear Family, the Dominga Cup with a high waist bikini bottom. Not a fan of the high waist? Mix and match with the classic Dominga bikin top or bottom.