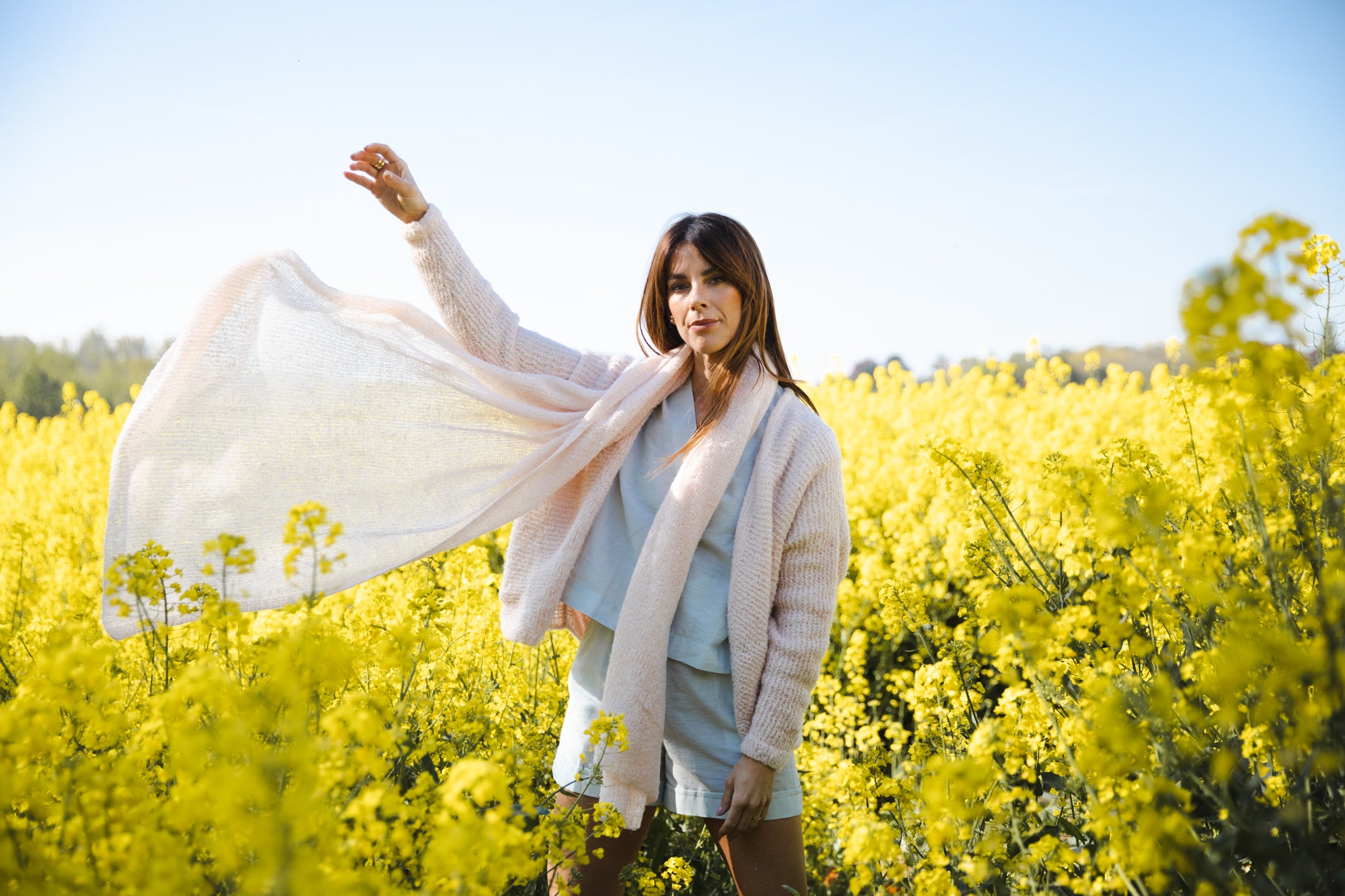 Our biggest promotion of the year is back
Get yourself a FREE Breezy Betty Scarf
Since the succes last year, we want to treat you again this year.
Get yourself a FREE Breezy betty scarf
As you might know already, all our Essentials are made by hand by our hardworking knitters in Peru. We place an extra order every year of our 100% handknitted Adorable Annie's and Cosy Charlene's, our Essentials, to create more employment for our knitters during calmer months.
Since we have some bad weather ahead of us, you get a free Breezy Betty Scarf with the purchase of an Adorable Annie Cardigan or Cosy Charlene Cardigan.*
Put a Breezy Betty and an Adorable Annie or Cosy Charlene Cardigan in your card and the discount will be applied automatically.
Our Breezy Betty, with her light and airy structure is the perfect scarf for Spring/Summer and fits perfectly with your hand knitted Adorable Annie or Cosy Charlene Cardigan.
*This action will be valid the whole month of May, is only valid on the Summer Breezy Betty, Summer Adorable Annie and Summer Cosy Charlene and can't be cumulated with other discounts and promotions.